Onions in various colours and sizes
G. Sevenhuysen V.O.F. is able to supply onions for the fresh-food market and industry the whole year round.
We start with onion sets in July and later switch to supplying main crop onions.
We are able to supply the yellow onions, the red, white and pink varieties, as well as shallots.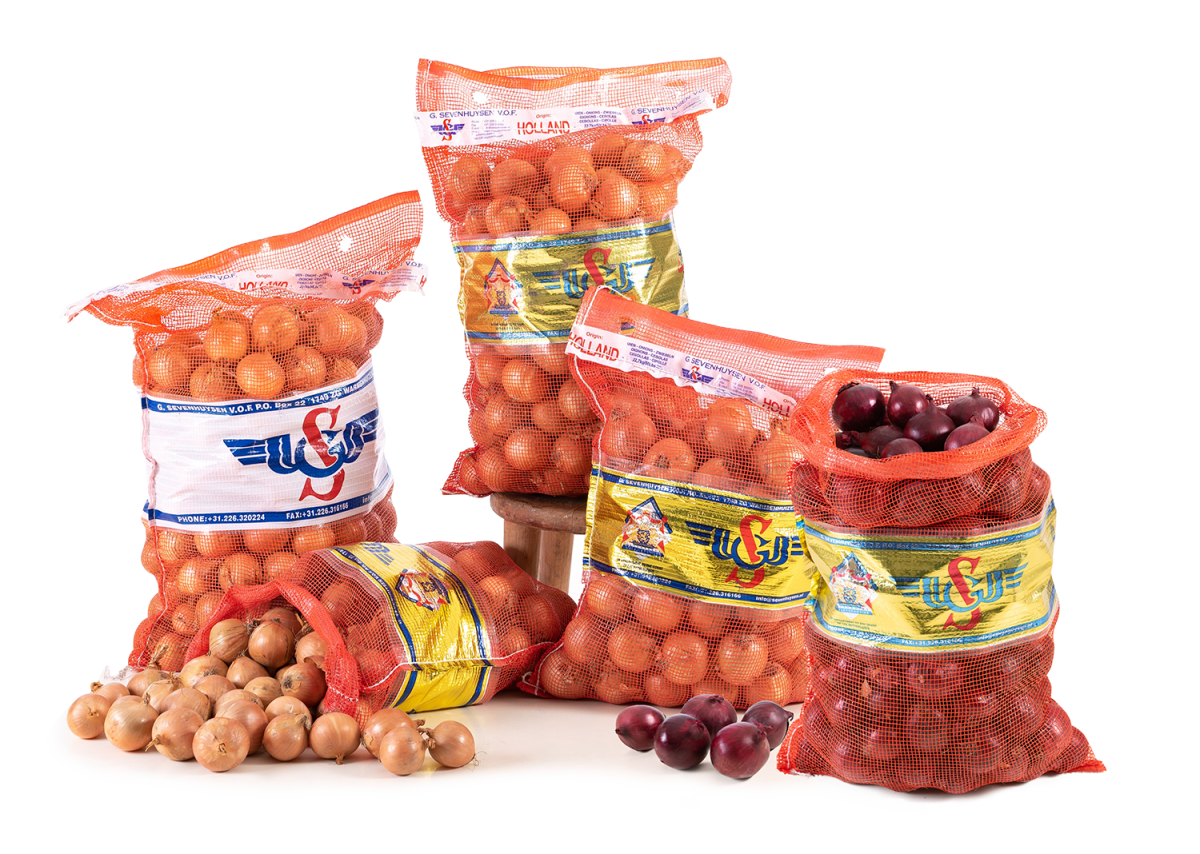 Packaging
You can choose to receive onions in plain bags or in the renowned GS brand bags. We are able to package onions in bags of 25 kg, 50 lbs, 20 kg, 15 kg, 10 kg, 5 kg and 2.5 kg. It is also possible to place barcodes on packages.
Onions are available in many sizes. For instance, 40/60 mm, 45/65 mm, 50/70 mm, 60/80 mm and 80/100 mm, but other sizes can also be supplied.