Carrots
G. Sevenhuysen V.O.F. supplies this product almost the whole year round.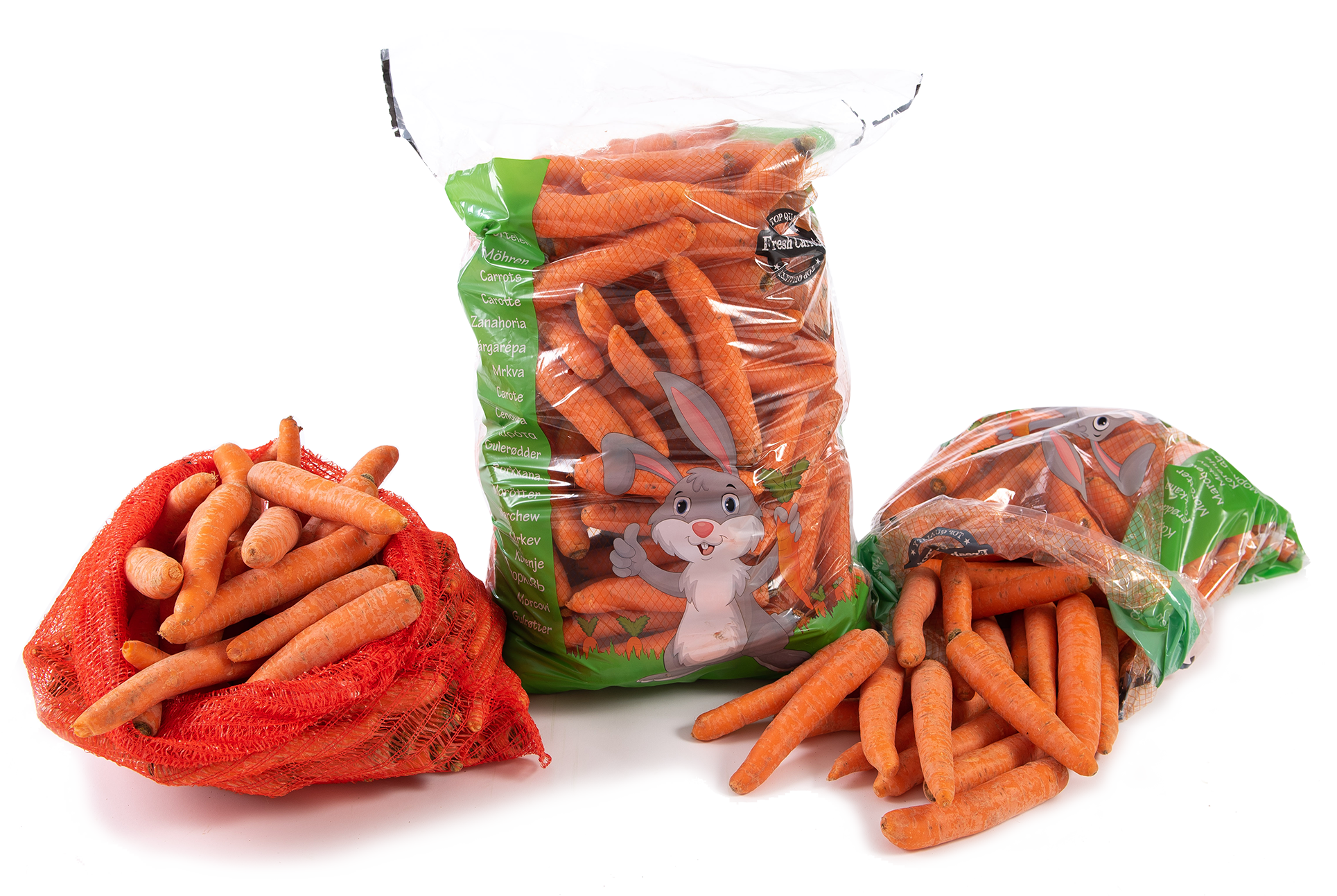 Packaging
Available sizes: B-carrots 50 – 250 grams/ B-carrots 100-300 grams/ C-carrots 200-400 grams/ D-carrots 400-600 grams. The standard packagings are 10 kg and 25 kg orange plastic bags. We are also able to package carrots in plastic bags of 1 kg, 5 kg or 10 kg.
All carrots are supplied after being washed.